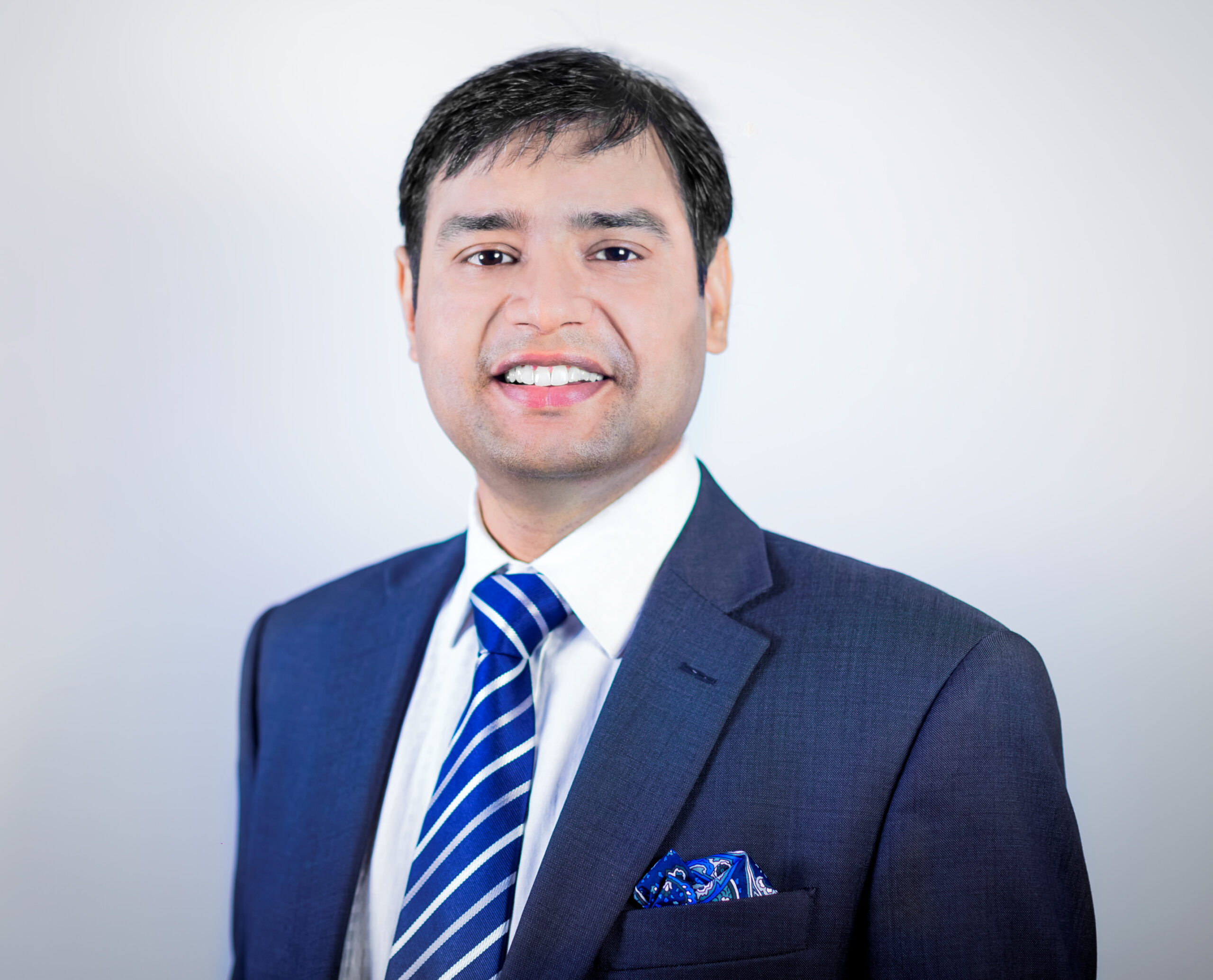 Sangeet Rai
(Managing Partner)
Sangeet has done his five years law graduation from Symbiosis Society's Law College, Pune and Masters in Corporate and Commercial Law from Queen Mary, University of London. He is practicing as a lawyer from 2005 and has a versatile experience both as a litigation as well as corporate and commercial lawyer. He has assisted various corporate houses in raising fund through equity, including initial public offering (IPO) and debt. He has also examined complex structural issues and advised on the applicability of sector specific regulations like NBFC regulations, SEBI regulations, exchange control/FEMA regulations and defence acquisition procedures. On the corporate side, Sangeet has an extensive experience of handling general corporate & commercial, employment, labour and intellectual property related mandates. He has been involved in several transactions including joint ventures, private equity investments, takeovers and foreign direct investments in sectors including defence. While taking the transactions through, he has also assisted clients in procuring FIPB approvals, industrial licences, SEZ approvals and other regulatory clearances and preparing definitive agreement for the transactions. Sangeet has also led teams in conducting legal due diligence exercise for IPOs, takeovers, mergers and to verify the general legal compliances of his client companies. Sangeet also enjoys hand holding the startups from their very inception and taking them through the entire process, be it incorporation of the entity, registration of their intellectual properties like trademark copyrights & designs, drafting of commercial agreements like franchise/vendor/ software licensing agreements and the like, property acquisition documents, employment contracts and other documents safeguarding their legal rights. On the litigation side, Sangeet has appeared in various state High Courts and tribunals (including Securities Appellate Tribunal in Mumbai, National Company Law Appellate Tribunal, consumer disputes redressal forums and Micro Small and Medium Enterprises Facilitation Council) and represented private, public and listed companies. Sangeet has been engaged as retained legal advisor by companies including listed public companies. He is also in the panel of various public sector undertakings including Container Corporation of India (CONCOR), Indian Council of Agriculture Research, and Jharkhand Academic Council. On the academic and information space, Sangeet has authored book titled "Copyright and Trademark Laws Relating to Computers". The book has been remarked and commented as "a well researched work and ideal for Judges, Lawyers and law officers in this field, law students, I.T. Professionals and software companies". It also finds its place in the suggested and recommended reading list provided by various law universities and institutions for their graduation and masters program. He has also contributed through various articles on technology oriented laws. His comments and views, particularly on security and company law, are frequently being quoted in some of the leading publications of India. Sangeet is also a past president of Rotary Club of Delhi West and presently an active board member of the club. Sangeet can be contacted at:srai@lexolvepartners.com or at his mobile: +91 98998 76055.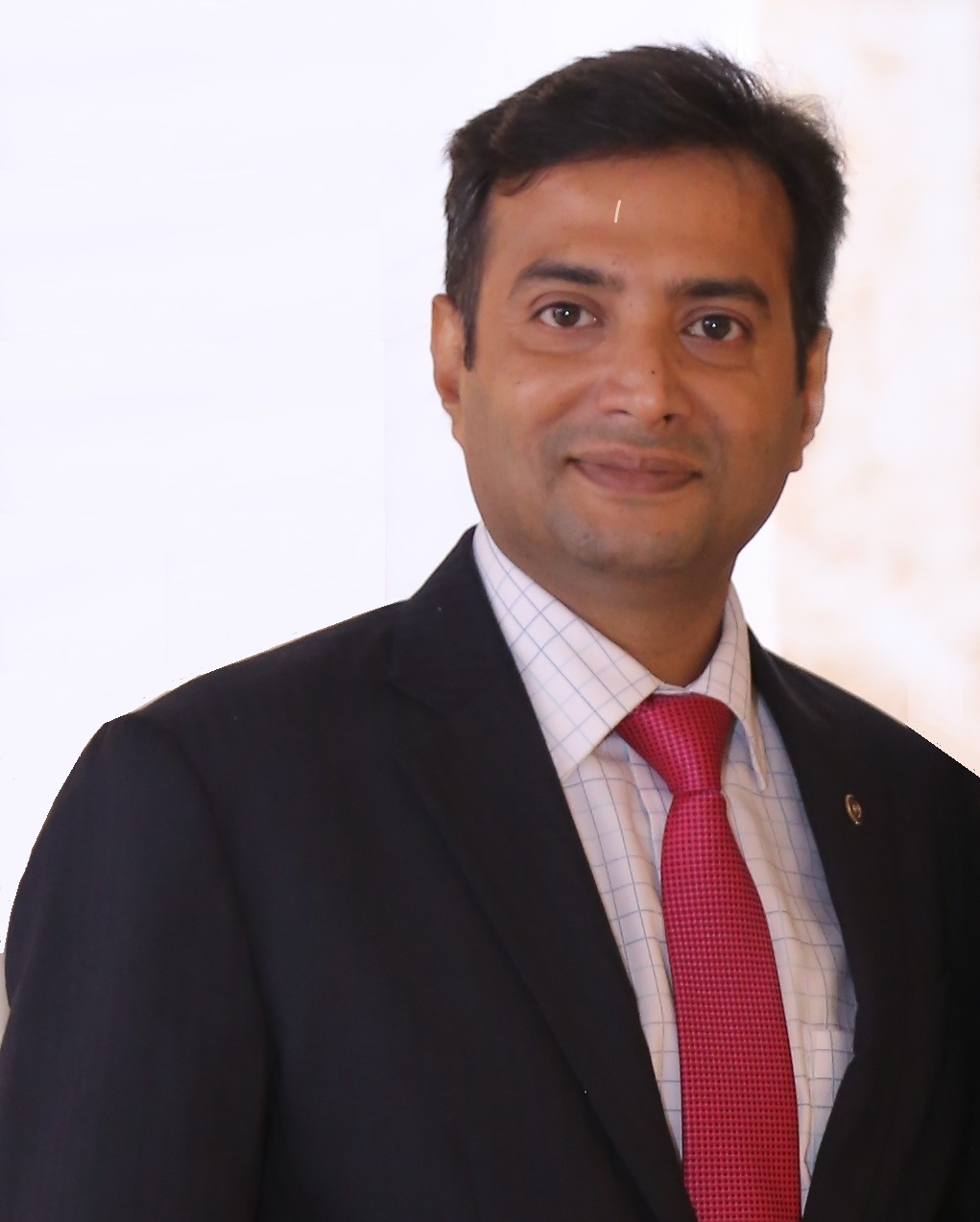 Pandey Neeraj Rai
(Partner)
Pandey Neeraj Rai was enrolled as a lawyer with the Bar in April, 1999 and has been a litigation lawyer since then with an extensive practice in numerous branches of law including civil, commercial, constitutional and criminal matters. He has represented clients in the Supreme Court of India, various High Courts, district courts and quasi-judicial authorities in original as well as appellate jurisdiction. He has particularly worked extensively in the High Court of Jharkhand at Ranchi, his initial place of practice, where he has also been the High Court's appointee as the Secretary of the Rule Committee under the Civil Procedure Code. Neeraj heads the litigation and arbitration law practice at Lexolve Partners. He advises a diverse clientele and has successfully handled matters pertaining to economic offences, money laundering, anti-corruption, defamation, white collar crimes, mining, banking & finance, real estate & property, tender, contract, trade mark & copy rights, central excise & service tax, education, public service, labour and industry, in the original as well as appellate jurisdictions. Neeraj has also assisted foreign clients in contentious matters pertaining to anti-suit injunction, immigration and family matters. Neeraj has worked as retainer and legal adviser for universities, educational institutions, electricity board, banks, public service commission and also renowned philanthropic bodies. He is also empanelled with public sector undertakings. He has been regular invitee as guest lecturer and speaker on legal subjects in various organizations and institutions, including the law schools, management schools, judicial academies and university departments. During his law education for five years in Symbiosis Society's Law College, Pune (1993-1998), Neeraj excelled in the academics and moot courts, and was the University Representative in his capacity as the elected Secretary of the Academic Council of which he was a member by virtue of being the topper in the college. Neeraj's positions in various social organisations include being a Trustee of the International Library and Cultural Center and Past President of Rotary Club. Neeraj can be contacted at:pnrai@lexolvepartners.com or at his mobile: +91 98351 13551 .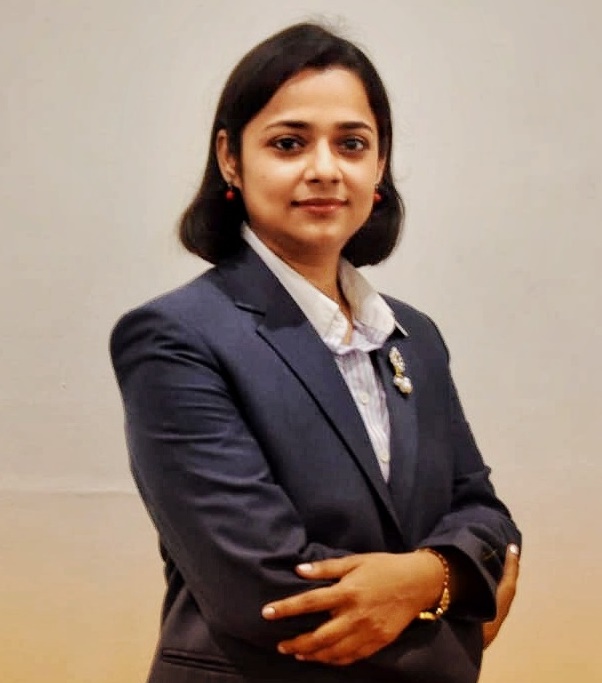 Rachitta Rai
(Partner)
Rachitta was enrolled as an advocate on the rolls of the Bar Council of Delhi in the year 2007 and holds a degree in B.A., LL.B. from the National Law Institute University, Bhopal. She is also an Advocate-on-Record in the Supreme Court of India, and member of the Delhi High Court Bar Association and the Supreme Court Bar Association. Since her enrolment, Rachitta has been practicing in the Supreme Court of India, Delhi High Court and the Tribunal (National Company Law Appellate Tribunal, National Green Tribunal, consumer redressal forums, debt recovery tribunals) in Delhi. Rachitta has vast experience in representing clients in arbitration proceedings, both ad-hoc and institutional. She has also practiced in Mumbai where she represented various clients in the Bombay High Court and the subordinate Courts of Mumbai. She has hand held many startup entities from their very inception and has assisted them in the process of incorporation, documentation and registration of trademark & copyright etc. Rachitta possesses a sound knowledge in various areas of law and has provided legal assistance to clients in corporate and commercial transactions, corporate insolvency, joint venture/shareholder/franchise/non-disclosure agreements etc. She has also advised and conducted litigation with respect to issues arising out of contractual liability, insolvency, letter of credit, bank guarantee, tender documents, mining, banking & finance, real estate & property, trade mark & copy right, education, labour and industry, in original as well as appellate jurisdiction. Rachitta has also handled criminal litigation particularly pertaining to economic offences and financial transactions like fraud, cheating, criminal breach of trust, defamation, white collar crimes, insider trading, money laundering, cheque bouncing etc. She was engaged as one of the defence counsel in the coal block matters before the Special Judge, CBI in Delhi and in the Delhi High Court. Rachitta enjoys public speaking on law subjects and is regularly invited as a guest speaker to address various organizations and institutions, including the law schools. Rachitta is empanelled on the panel of lawyers of public sector undertakings and government organizations including the Indian Council of Agricultural Research, Jharkhand Academic Council, and retained by privately held companies as their legal advisor. Rachitta can be contacted at:rrai@lexolvepartners.com or at her mobile: +91 98998 76056.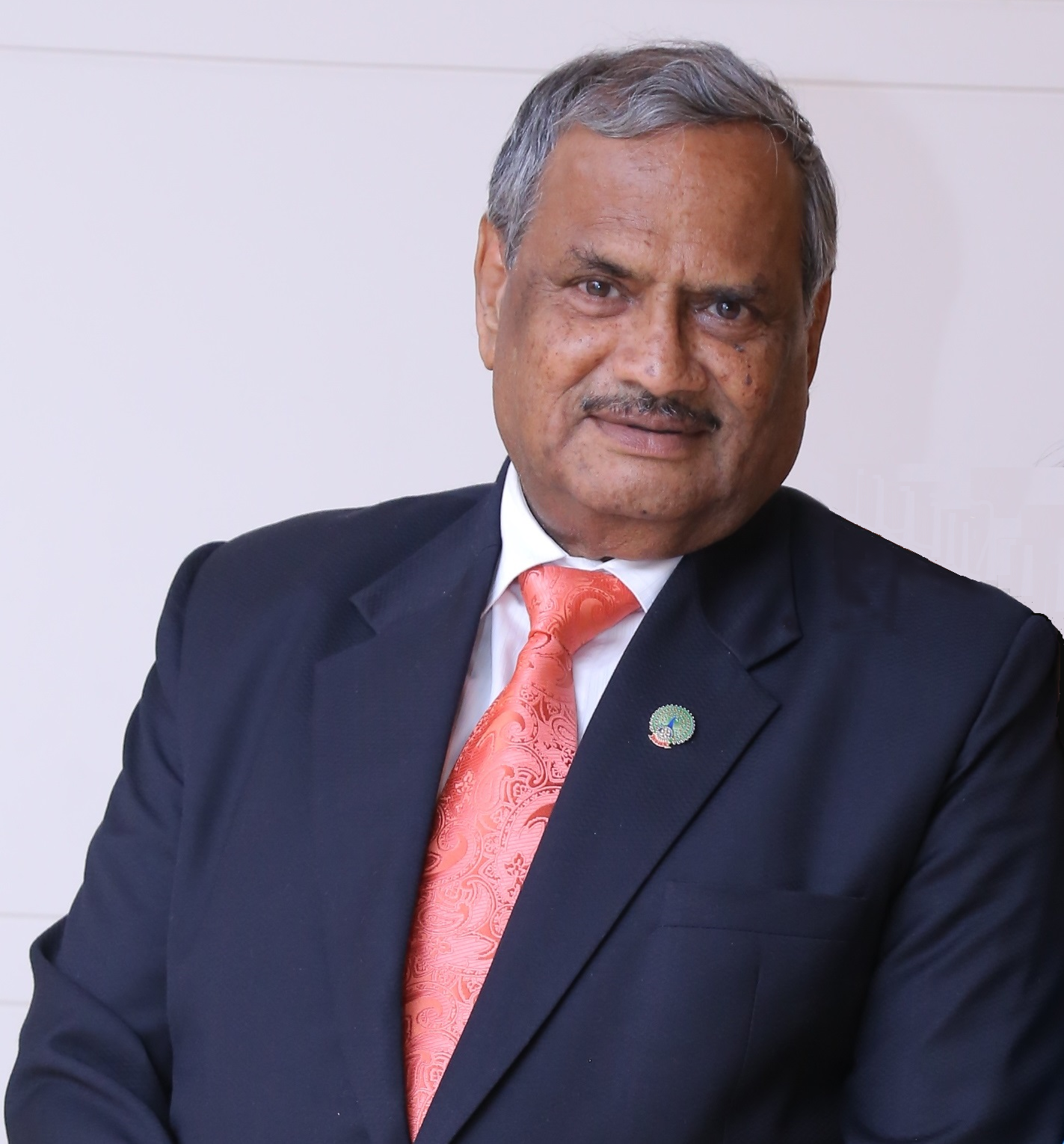 Pandey P. N. Rai Pankaj
(Senior Consultant)
Mr. P N Rai was enrolled as a lawyer with the Bar in July, 1968 and has been practicing as a litigation lawyer since then with extensive practice on the criminal, civil as well as the revenue side. He has conducted criminal trials primarily as a defence lawyer. He has also been the Prosecutor for labour enforcement of the Union of India, Additional Public Prosecutor for the State Government and the Prosecutor for State Labour Department. He has been appointed as Special Prosecutor as well as defence advocate by the government in cases of special significance. On the civil and revenue side, Mr. P N Rai has represented clients including nationalised banks and municipal corporations and has worked as the Senior Standing Counsel for South Eastern Railways. His experience extends to various trial courts, including those at Ranchi and Delhi, as also to the High Courts and special forums pertaining to consumer disputes, debt recovery, labour and industrial matters, mining, electricity, environment, public demand & recovery, urban development, accidental claims, economic offences in the original and appellate jurisdiction. Mr. P N Rai has helped many philanthropic, charitable & social bodies. He is Paul Harris Fellow and a Past President of Rotary Club.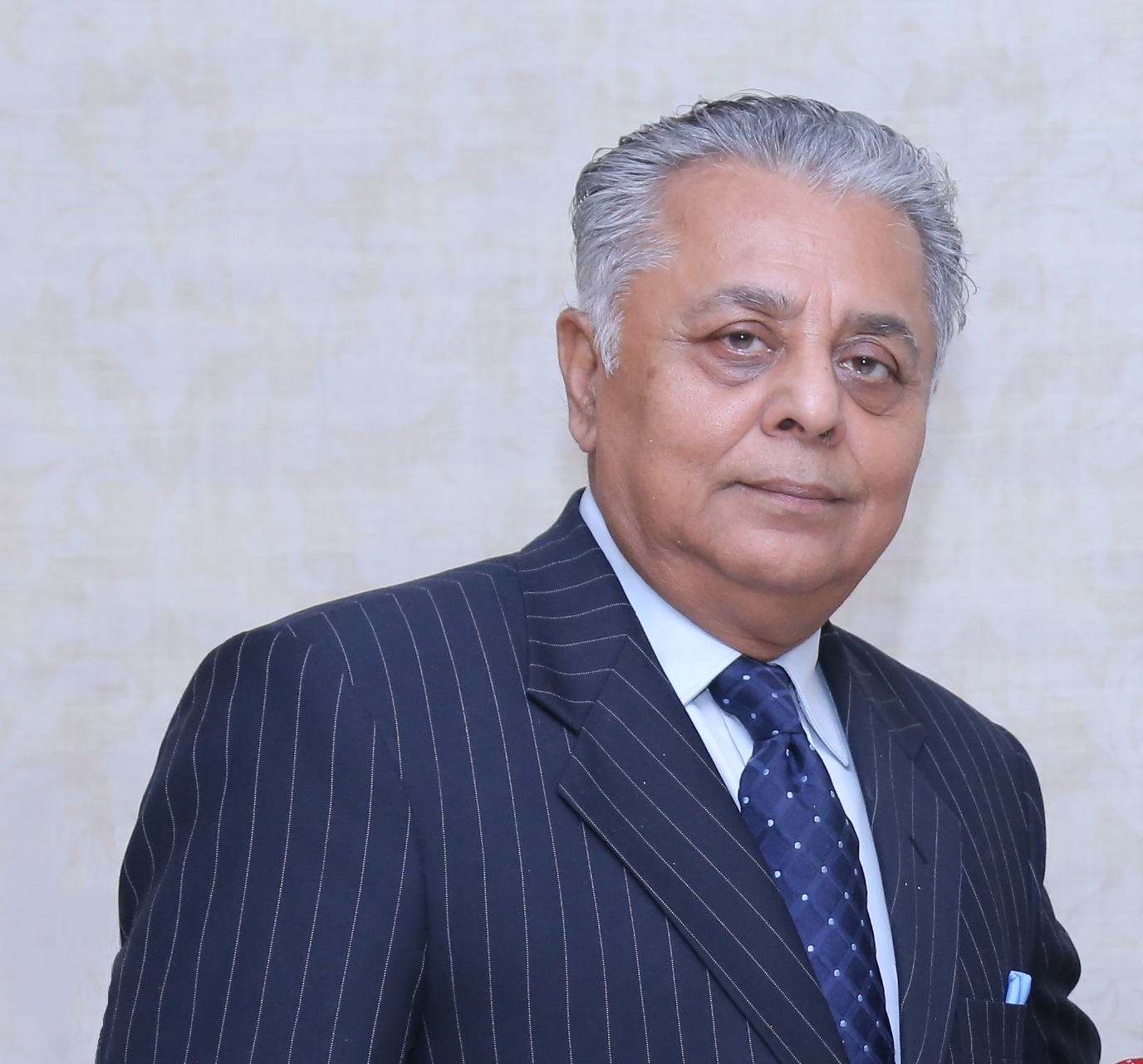 Justice Sudhir Kumar Katriar (Retd.)
(Senior Consultant)
Mr. Sudhir Kumar Katriar was enrolled as a lawyer with the Bar in March, 1973 and has practiced in diverse branches of law in various courts and tribunals of India, particularly Patna High Court and the Supreme Court of India. Mr. Katriar was designated as Senior Advocate by the Patna High Court in November, 1996. He was a designated Standing Counsel of Government of India in the Patna High Court and in Central Administrative Tribunal, Patna for many years. During his years of practice, he represented various government/ public sector undertakings such as Bharat Coking Coal Ltd., State Bank of India, Steel Authority of India, Mica Trading Corporation of India then a subsidiary of MMTC, Bharat Refractories Ltd., Bihar State Electricity Board, Bihar State Rajya Transport Corporation, Bharat Wagon and Engineering Co. He was a retained counsel for various private undertakings like Rohtas Industries Ltd., Ashoka Cement Ltd., Dehri Rohtas Light Railway Company and Parshva Properties Ltd. Mr. Katriar was elevated as a Judge of the Patna High Court in March, 1999 and remained on the bench for 13 years before retiring in December, 2011. Mr. Katriar now lives in Delhi and has been appointed as an arbitrator by the Supreme Court of India, the Delhi High Court and other High Courts and various institutional bodies in various arbitration proceeding